November 1, 2007
UPDATES: Nov 27, 2007; Jan 10, 2008, Feb 27, 2008, & May 25, 2010
DISTRICT17 OFFICE
The new District17 Office is located at 373 Woodward Avenue, Kingsford, Michigan upstairs of the Community Substance Abuse Services, Inc. The rental cost is $30 a month including all utilities and wireless access Internet. The fellowship of District17 also has access to a classroom on the first floor to hold monthly District GSR meetings.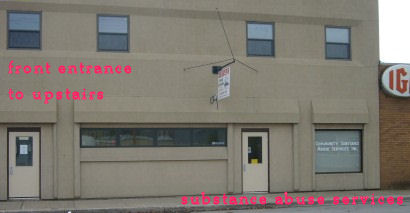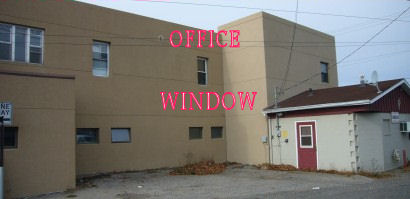 The District17 Office will consist of the home to the AA Hotline Alcoholics Anonymous 0900 phone and computer software associated with the hotline. The District17 computer on Internet for the District webmaster to work on the District website http:district17a74.org and all Archives associated with District17. The District17 Office will also house all merchandise/materials associated with the Intergroup to be held in April 2008.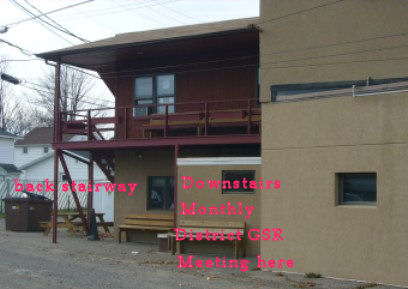 Update: It was agreed to hold the monthly district17 GSR meeting on the last Tuesday of each month starting at 6:30 p.m. (CST) except for December because of Christmas, the meeting will be held on December 18, 2007.
There will be a work B scheduled at the Alano Club, 105 W Flesheim Street, Iron Mountain with the transporting of all Intergroup merchandise/materials to the new District17 Office. Update: This has been completed as of November 19th. Furnishing the new District17 Office is in progress. Items as a file cabinet, desk, table, chairs, curtains, etc. to be in search of.
Hopefully, the transfer of the 0900 hotline can be made by the end of November 2007 from 100 West F Street, Iron Mountain to the new District17 Office. AT & T has been contacted and District17 was informed that the move of the 0900 phone account can be moved from 100 West F Street, Iron Mountain to 373 Woodward Avenue in Kingsford. UPDATE: Transfer completed Jan 10, 2008. Purchase software for 0900 AA Hotline (EZvoice 3.3) on Feb 27, 2008.
Update: At the Monthly GSR District17 meeting held on Tuesday, MAY 25, 2010 at the new District17 Office it was agreed to drop the word 'Central' and rename the office from District17 Central Office to District17 Office.
Yours in Service,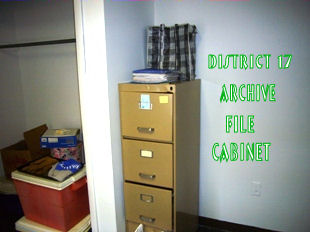 Committee members
of District17